Welcome to Mitchell Road Christian Academy
50 YEARS OF ACADEMIC EXCELLENCE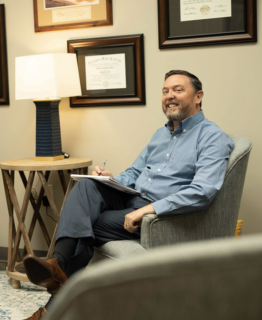 For half a century, Mitchell Road Christian Academy has upheld a tradition of academic excellence, character development, and spiritual formation for students in K3-8th grades. Our Christian school provides a safe environment with caring, accessible, and experienced teachers who challenge and nurture students to reach their highest potential. MRCA students rank in the top 17% nationally in standardized testing and 98% of MRCA's graduates are placed in honors and AP classes upon entrance to high school.
However, our students do not just master content. They also develop the skills of effective communication, collaboration, creativity, and critical thinking. MRCA's instructional methods are focused on inquiry-based pedagogy such as project-based learning. We want our students to be inspired, imaginative, and innovative, always confident in their future academic and occupational successes because of their experiences at MRCA.
Our culture is vibrant and focused on glorifying God as we seek to shepherd the students on our campus. We know that a strong, biblically-integrated education will equip our students to live out the gospel with conviction and humility as they navigate the changing tides of our world, and we consider it an honor to partner with you in these efforts.
We look forward to serving you in the joy of Christ.
Dr. Stephen G. Reel, Head of School
The mission of Mitchell Road Christian Academy
is to partner with Christian parents to equip children to become ambassadors for Christ through academic excellence
and an integrated biblical worldview.
HISTORY

Mitchell Road Presbyterian Church (PCA) began the ministry of Mitchell Road Christian Academy for a singular purpose: to provide an academically excellent education and to train children of Christian parents in preparation for a life of fellowship with God and obedience to His Word, thereby resulting in service to man and loyalty to their country.

Mitchell Road Christian Academy endeavors to complement the home and the church in promoting the student's spiritual growth, academic training, physical growth, and social development. This is accomplished by teaching that all truth is God's truth in each subject area studied and that Jesus Christ is the center of all learning and living.

To learn more about Mitchell Road Presbyterian Church and all of the ways MRPC shepherds us to love God with our whole heart, soul, mind, and strength (and how you can get involved), please click here.